LuLaRoe Denim: All the Info You Need
DRUMROLL, PLEASE…The moment we've all been waiting for is FINALLY here… Lularoe Denim has launched! I put together this page to share all the info you need to get super excited about your new favorite jeans!
The Slimming Panels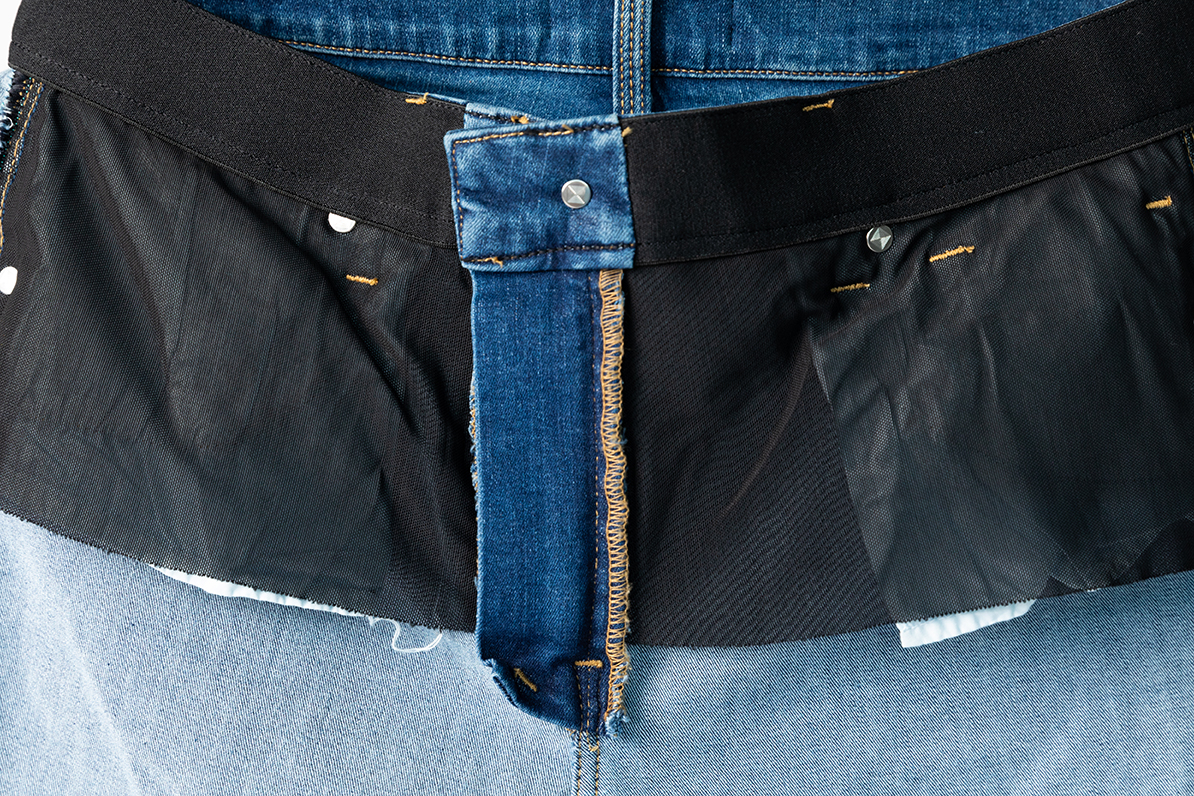 Every pair of Lularoe Denim comes with two high quality mesh slimming panels located behind the front pockets. The slimming panels help smooth you out in the front, giving you a slimmer look. I could not be more excited about this!
The Magic Waistband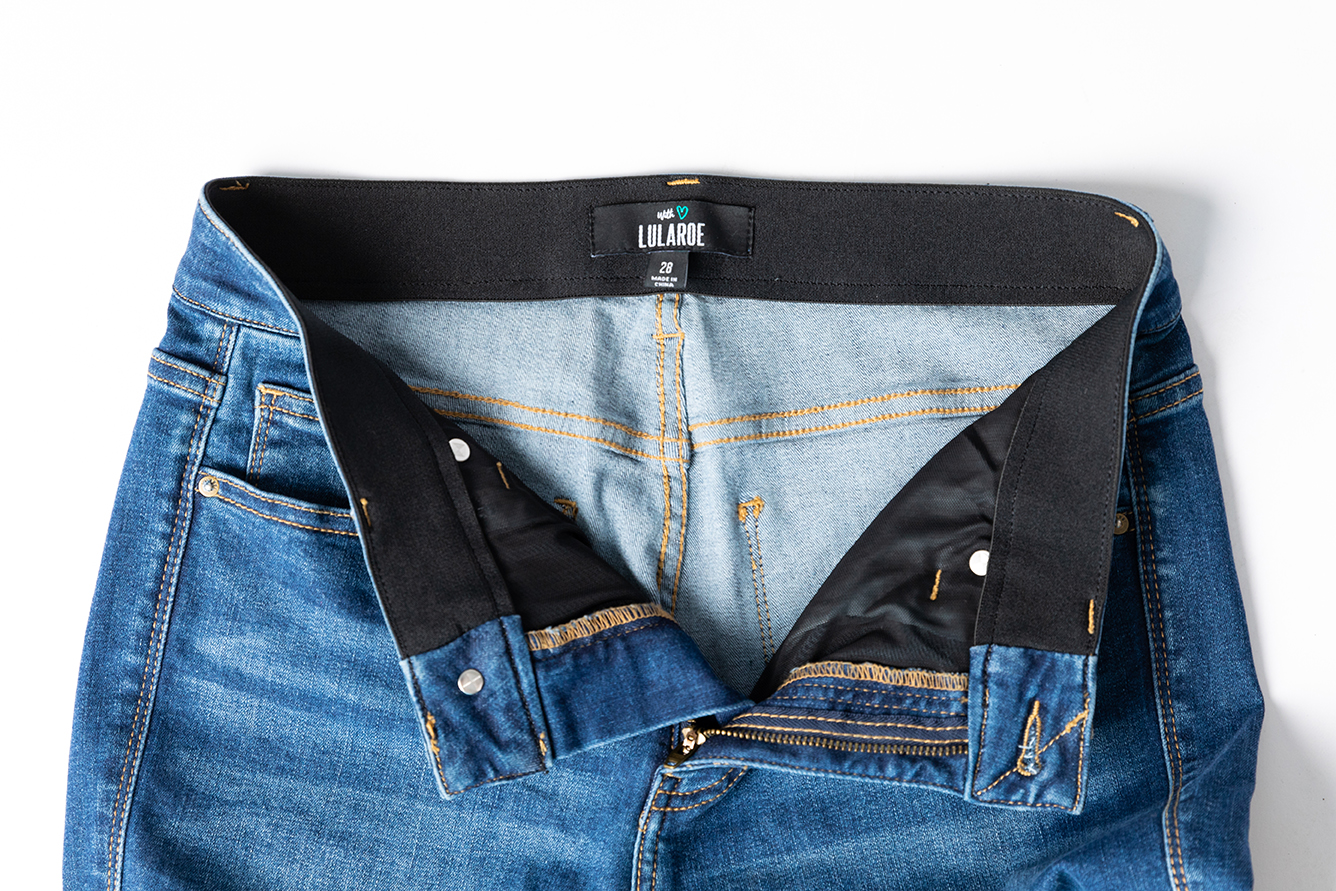 Every pair of Lularoe Denim comes with a Magic Waistband all the way around. Each Magic Waistband has no-gap elastic, amazing stretch capacity, and an even better recovery. It forms to your hips, ensuring everything stays in place with every single wear.
The Fabric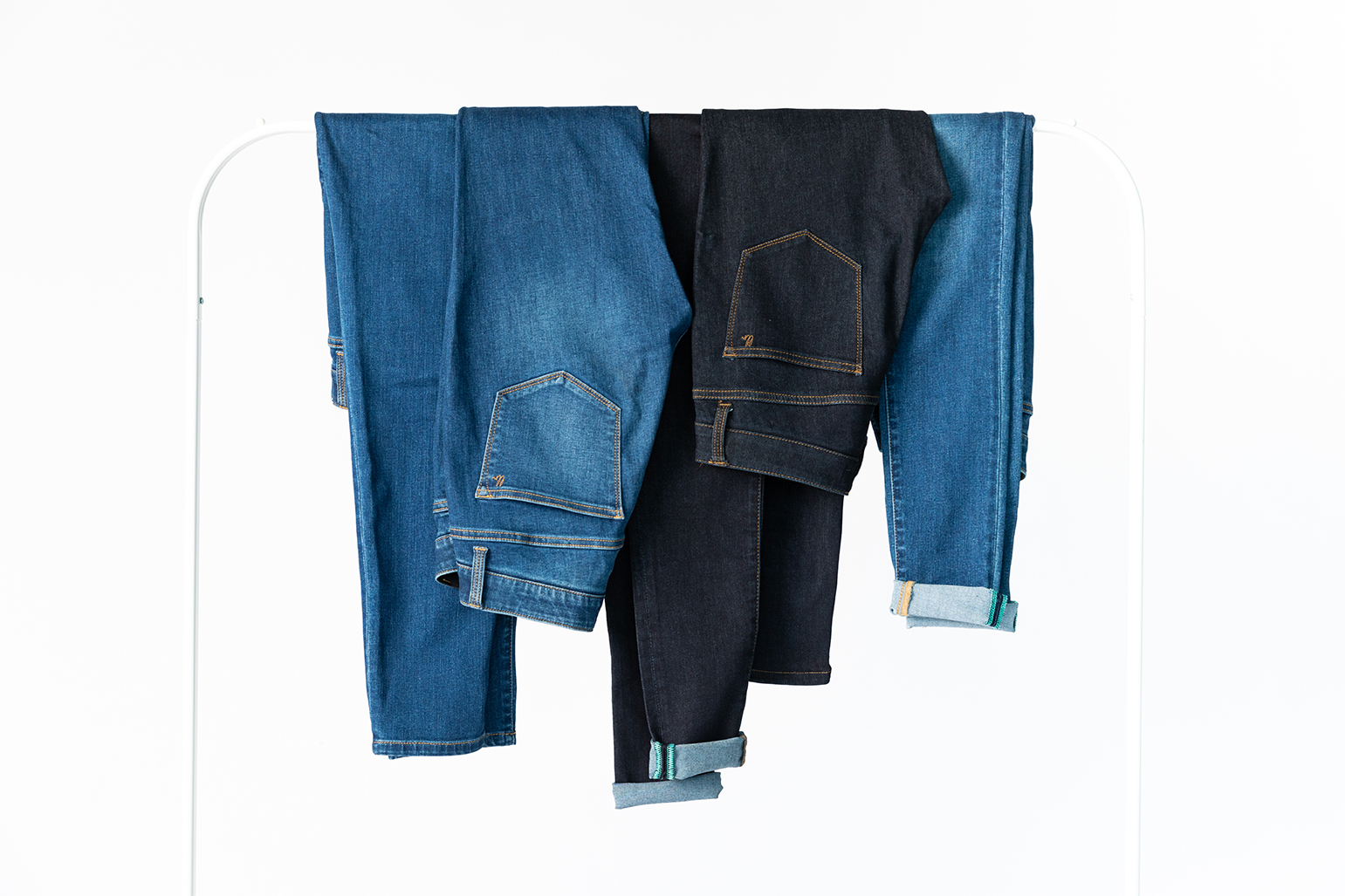 Lularoe Denim fabric consists of a perfect blend of cotton, polyester, viscose, and Lycra© with a super soft feel, unreal recovery, strong structure, and amazing durability. Lularoe Denim fabric is super stretchy and comfortable. It has a "soft hand" which means it's soft to the touch. These are NOT jeggings – they have all the characteristics & qualities of true denim.
The Rise
Rise refers to the distance from the middle of the crotch seam (right between your legs) to the top of the waistband. The rise on Lularoe Denim is about 9″. This is considered mid-rise, which creates a very flattering perceived waistline for all bodies, yet is still very comfortable for our busy on-the-go activities.
The Inseam
Inseam refers to the distance from the crotch seam to the end of the leg.
On our regular length denim, there is a 29" inseam on sizes 24–34, and a 30" inseam on sizes 36–44. Shorter ladies can do a small cuff, get them altered, or let them bunch slightly at the bottom. I am 5'2″ and prefer to do a small cuff. I have seen someone who was 6'1″ wear them and they still hit just right above her ankle and looked plenty long enough.
On our ankle length denim, there is a 27″ inseam on sizes 24-34, and a 28″ inseam on sizes 36-44. They are 2″ shorter than our regular length denim.
On our bootcut denim, there is a 31″ inseam on sizes 24-34, and a 32″ inseam on sizes 36-44.

The Washes & Cuts
Lularoe launched their incredible denim collection with two original washes, the Standard (medium wash) and the Essential (indigo wash). Since then they have come out with many different denim washes as well as solid color denim. They have also launched different cuts of denim including skinny denim and bootcut denim. This list will be updated as more denim washes and cuts are released.
SKINNY CUT DENIM (29″/30″ inseam)

Standard skinny (medium wash)
Essential skinny (dark indigo)
Staple skinny (medium indigo with more fading)
Charcoal acid wash skinny

SOLID COLOR SKINNY DENIM (29″/30″ inseam)

Burgundy (wine) skinny
Black skinny
Olive skinny

DISTRESSED SKINNY DENIM (29″/30″ inseam)

Light distressed
Standard distressed (medium wash)
Dark distressed (indigo)
Charcoal distressed (soft black wash)

ANKLE-LENGTH SKINNY DENIM (Inseam is 2″ shorter)

Indigo ankle distressed
Light ankle distressed
White ankle distressed
Varsity ankle distressed (medium wash)
Classic wash (medium wash)
Light blue ankle distressed

SKINNY BOOTCUT DENIM (Inseam is 2″ longer)

Essential bootcut (dark indigo)
Necessity bootcut (medium/dark indigo)
How Does Lularoe Denim Fit?
How do Lularoe jeans fit? Lularoe Denim comes in sizes 24-44 and they fit true-to-size. The retailers that modeled the Lularoe Denim during the photoshoot all reported that the fit of these jeans is true-to-size, based on the size they typically wear with other denim brands. They also felt comfortable in sizing up or down. A size 4 and a size 10 female both tried on size 28 in Lularoe Denim and they both felt totally cute and comfortable in them!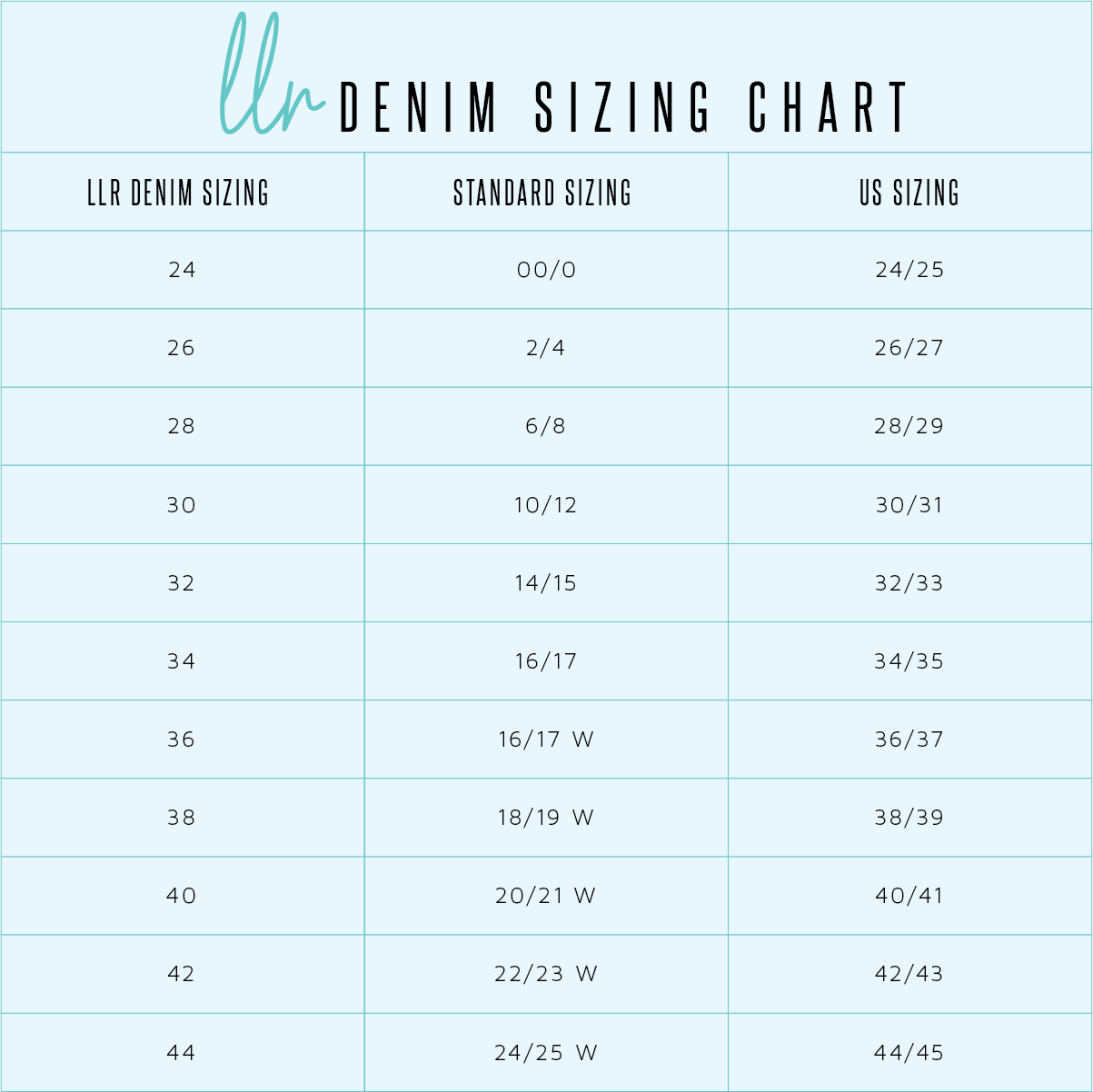 How do you Wash Lularoe Jeans?
These are high quality pieces, so they are made with high quality dyes that are made to last. Make sure to wash your jeans inside out and hang them to dry. The dark indigo dye may bleed so make sure to wash it by itself or with darks only. You can also give your dark indigo jeans a vinegar bath – add one cup of distilled white vinegar to cold water, soak for an hour, and hang or lay flat to dry. The vinegar smell goes away after they dry, and the color will be locked in.
How Much do Lularoe Jeans Cost?
Lularoe Denim costs $70 per pair. This is an incredible deal for such high quality materials and production, amazing durability and recovery, and all around perfect jeans you'll want to wear every single day!
Return Policy
Don't worry! If they don't fit or you're not in love, you can return unworn, new with tags Lularoe Denim to me, under the same return policy as all of your other Lularoe purchases. If you'd like to review my return policy, visit http://www.shopjennking.com/return.